Ralph Nader on Bailing Out Fannie and Freddie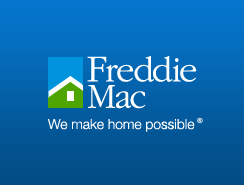 When Members of Congress or the Administration or the corporate CEOs or the empirically starved right-wing ideologues start whining about regulation the right-wing echo chamber goes wild. When the absence of adequate regulation lets an industry wreak havoc, Congress and the Administration meekly admit a bit of regulation might have averted disaster. The corporate CEOs, expelled with their lucrative golden parachutes, have "no comment."
The taxpayers, who are too often the guarantors of last resort and who are stuck with the tab, are asking each other why their public watchdogs were asleep at the switch. The Washington merry-go-round is something to behold.
As the recent headlines note, the Federal Government has taken over the giant companies Fannie Mae and Freddie Mac. The Federal Housing Finance Agency (FHFA) is using the legal process of a "conservatorship" to "stabilize" Fannie Mae and Freddie Mac. Talk about regulation!
On Sunday, September 7, 2008, U.S. Treasury Secretary Henry Paulson said, "Since this difficult period for the GSEs began, I have clearly stated three critical objectives: providing stability to financial markets, supporting the availability of mortgage finance, and protecting taxpayers - both by minimizing the near term costs to the taxpayer and by setting policymakers on a course to resolve the systemic risk created by the inherent conflict in the GSE structure."
Nice words – but they will provide little comfort to the many common shareholders who have seen the value of their Fannie Mae and Freddie Mac stock collapse to pennies per share. And more than a few taxpayers are wondering what the Fannie/Freddie debacle will end up costing them.
We and others have been telling members of Congress, government regulators and members of the media about the structural and operational problems of Fannie and Freddie for years. I have written many columns about the lack of proper regulation of Fannie and Freddie. I testified before Congress about the need to focus Fannie and Freddie and my long-time associates Jonathan Brown and Jake Lewis have spent countless hours advocating that federal regulators push Fannie and Freddie to meet housing goals that would benefit under-served populations.
In 1991, lawyer Tom Stanton, a former colleague, warned about the risks and non-regulation of Fannie and Freddie in his prophetic book—A State of Risk (Harper Business).
In May of 1998, we even held a conference dedicated to Fannie and Freddie. In my welcoming statement to the conference participants, I noted that we would be discussing the adequacy of capital required of Fannie and Freddie and the efficacy of regulation of the two GSEs. I noted that both corporations had been enjoying good times. And, I cautioned that one of the unintended consequences of fat profits over a long period is the tendency of governments and private corporations to start believing in fantasies about living happily ever after in the glory of ever-rising profits.
My statement asserted that, "Taxpayers have learned that contingent liabilities such as those inherent in the GSE structure do, at times, become quite costly. It wasn't long ago—in the high interest rate period in the late 1970s and early 1980s – that Fannie Mae was having serious financial troubles. And the Farm Credit System, another GSE, required a bail out of approximately $5 billion in the 1980s when the agricultural industry had a severe downturn."
In July of this year I lamented the fact that Fannie and Freddie have been deeply unregulated for decades which allowed their capital ratios to be lower—far lower—than they should have been, adding:
Over at the multi-trillion dollar companies Fannie Mae and Freddie Mac, the shareholders have lost about 75 percent of their stock value in one year. Farcically regulated by the Department of Housing and Urban Affairs, Fannie and Freddie were run into the ground by taking on very shaky mortgages under the command of CEOs and their top executives who paid themselves enormous sums.
These two institutions were set up many years ago to provide liquidity in the housing and loan markets and thereby expand home ownership especially among lower income families. Instead, they turned themselves into casinos, taking advantage of an implied U.S. government guarantee.
The Fannie and Freddie bosses created another guarantee. They hired top appointees from both Republican and Democratic Administrations (such as Deputy Attorney General Jamie Gorelick) and lathered them with tens of millions of dollars in executive compensation. In this way, they kept federal supervision at a minimum and held off efforts in Congress to toughen regulation.
So here we are. On Monday September 8, 2008, the value of common Fannie and Freddie stock dropped to under one dollar – just one day after Secretary of the Treasury announced the government takeover. White House Press Secretary Dana Perino said, "[F]or years we have encouraged Congress to put in place a strong, independent regulator to oversee the institutions. We believe the actions will help to improve conditions in the housing market."
Senate Banking Committee Chairman Christopher J. Dodd, D-Conn has questions for the Administration, so there is more to be revealed. And, reporters are spilling buckets of ink talking about the takeover of Fannie and Freddie and the lack of proper oversight by regulators and Congress which brought us to this day of appreciation for regulation. Too bad it is all a little late for the small shareholders, and pensioners and taxpayers who pay the bill for speculators and executives, many of whom seem to escape with lots of money.
END.
---