Assets of America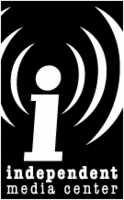 The Independent Media Center (IMC) was established in 1999 for the purpose of covering the protests against the WTO in Seattle. Independent media organizations and activists came together to form a web site where their words and footage could displayed, a necessity given the mainstream's ignorance to the disastrous impacts of so-called "free-trade" agreements.
Continue reading ...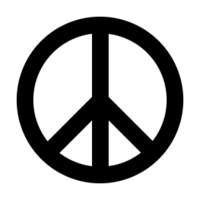 The Center for Teaching Peace helps teachers, school districts, parents, students, and anyone else seeking either to begin or expand academic courses in peace education. In addition to providing assistance with curriculum development, it has also published two textbooks.
Continue reading ...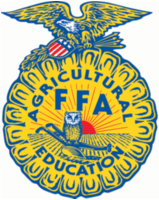 FFA is a nonprofit agricultural education organization that helps teenagers learn to become leaders in the world of agriculture and, by extension, the world at large.
Continue reading ...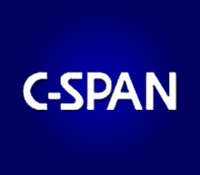 In its 29 years of existence, C-SPAN has become a national institution relied on by millions of Americans for non-partisan coverage of government and public institutions.
Continue reading ...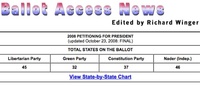 Ballot Access News (BAN) is the foremost source for third party candidate and ballot access issues in the US and Canada.
Continue reading ...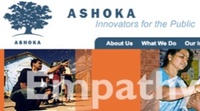 A social entrepreneur is an individual who has a bold new idea and isn't necessarily in a rush to make millions with it, but instead uses his or her ingenuity to change long established societal patterns of living -- these are the people who make up Ashoka.
Continue reading ...

Student co-ops have gained popularity in the U.S. and Canada because they provide low cost housing with a friendly ambiance.
Continue reading ...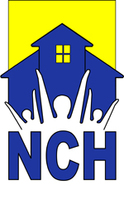 National Coalition for the Homeless 

The National Coalition for the Homeless (NCH) acts through grassroots mobilization, public education, and technical assistance to member groups of the coalition at the local and state level to fight homelessness in their communities. 

Continue reading ...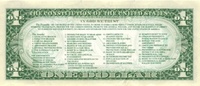 In the final months leading to Election Day, the Nader/Gonzalez campaign would like to feature some organizations we consider to be "national assets." These groups each seek to advance, in their own way, the quality of our democratic society and its pursuit of justice and happiness. These non-profit organizations -- some venerable, some of more recent vintage -- show the way for vibrant civic and cooperative energies and a stronger democracy. They also demonstrate institutional solutions to the problems which societies should not have to endure.
Continue reading ...