Let Our Voices Be Heard!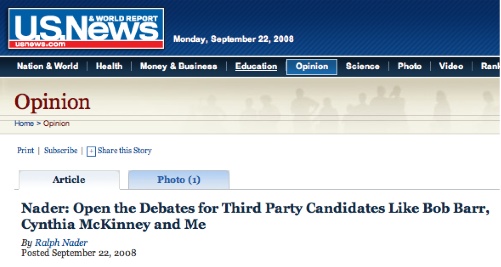 Today (Monday, September 22)
US
News and World Report published Mr. Nader's question to the American people: Should third-party candidates be included in the debates?
We know the answer. Evidently, the mainstream media needs to be informed. They're giving us a chance to tell them.
Follow the link
to the comment section and show your support for opening the debates.
When you're done, check out our
Open the Debates Action
page.
More voices, more choices!
---