Blow Out Nader/Gonzalez DVD/Book Sale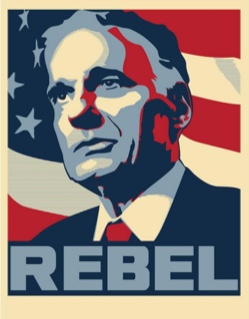 It's a blow out clearance Nader/Gonzalez DVD/book sale!
Everything must go!
We're slashing prices!
Just in time for Thanksgiving and the Holidays.
Pick up your Nader/Gonzalez memorabilia.
Soon to be classic collector's items.
It's two prices and two prices only.
$25 for an unsigned book or DVD.

$50 for a book or DVD autographed by the man himself — Ralph Nader.

We've got two great Ralph books left — The Seventeen Traditions — Ralph's lessons from growing up in Winsted, Connecticut — and The Good Fight — Ralph's classic on taking on the two party corporate political beast.
And we've got four DVDs left.
The October 16, 2008 Wall Street Rally DVD featuring Ralph condemning the bailout right there on Wall Street, with Matt Gonzalez, Reverend Billy and Reverend Maupin — plus bonus coverage from the evening rally at the historic Cooper Union.


The August 27, 2008 Denver Super Rally featuring Sean Penn, Tom Morello singing "This Land is Our Land," Jello Biafra, and many others confronting the corporate Democrats at the Democratic National Convention.


The classic Ralph Nader/Patti Smith DVD "Awake from Your Slumber" including powerful songs and spoken words from Nader and Smith.


And the classic political Nader documentary "An Unreasonable Man" — an impartial and in-depth view of Nader's citizen advocacy and political activism.
We have only a limited number of each.
So, proceed now to the Nader/Gonzalez store.

And grab the remaining books and DVDs in our inventory.
Get them for yourself.
Or for holiday gifts for friends and relatives.
We'll be sold out soon.
So, don't miss out.
Grab the last remaining Nader/Gonzalez items now.
Onward
The Nader Team
---