Minneapolis Super Rally to Open the Debates!
At 7:30 p.m. on Thursday, September 4th, during the Republican National Convention, the Nader/Gonzalez Campaign will be holding a Super Rally for 2,000-2,500 people at Orchestra Hall in Minneapolis.
The Nader/Gonzalez webteam, in association with indie media and volunteer bloggers, will do their best to bring you live coverage of the event. As the 7:00 CDT Rally kickoff approaches, check out the live coverage page on this site:

http://www.votenader.org/openrnc/

Featured guests include Cindy Sheehan, Nellie McKay, Jesse Ventura, David Rovics, Ike Reilly and Tom Neilson.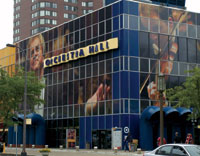 Coming on the heels of the August 27th rally in Denver, this Super Rally will be a call to action for opening the presidential debates.

During his 2000 campaign, Ralph Nader drew sellout crowds to Super Rallies in arenas from Portland's Memorial Coliseum to Madison Square Garden.

After the election, the PBS NewsHour's Mark Shields called the Nader Super Rallies "the most exciting political development of the campaign year."

"My apology to Ralph Nader for not demanding that he be included in the debates," Shields said.

Now, in 2008, Nader is back, and on track to be on the ballot in 45 states — the campaign was on only 34 in 2004 — and the Nader/Gonzalez ticket is at 6 percent in the latest CNN poll.

These rallies will be part of a massive outpouring of protest in Denver and Minneapolis against the two corporate controlled parties and their policies of perpetual militarism and war.

Nader/Gonzalez is aiming to bust open the presidential debates.

As Mr. Nader says, if tens of millions of Americans can hear the Nader/Gonzalez message through the Presidential debates, it will be a three way race.
You can help make it happen. Make your way to Minneapolis. Here are the details:

Minneapolis Super Rally to Open the Debates!

Thursday, September 4th at 7:30 PM
Orchestra Hall
1111 Nicollet Mall, Minneapolis, MN 55403
Donation: $10 Advance $12 At the Door

Ticket Outlets:

Minneapolis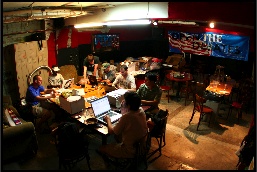 Super Rally Headquarters
Corner Bar
1501 Washington Ave S, Minneapolis
202-299-4053
www.thecornerbar.net
The major cross streets are 15th Ave S and Washington Ave S.
Our entrance is on the side of the building on 15th Ave S. Look for the blue Nader/Gonzalez '08 sign leading the way down a series of steps to a door (also adorned with a Nader/Gonzalez sign). Call someone in the office and we will come get you.
If you drove and are parking, please bring your license plate number. We will need to have your auto signed in so it does not get towed.

Campaign Headquarters
3205 20th Avenue South, Minneapolis, MN 55407
202-299-4053

Minnesota State Fair in St. Paul
Nader/Gonzalez booth, near the corner of Dan Patch on Underwood in front of the Butterfly Booth (through September 1st)

Northern Sun
2916 E Lake St, Minneapolis, MN 55406
612-729-2001
Fax: 612-729-0149
Toll-free: 800-258-8579
info@northernsun.com
Regular Business Hours: 10 AM to 6 PM Monday-Friday. 10 AM to 4 PM on Saturday

May Day Bookstore
301 Cedar Avenue
Minneapolis, MN 55454
612-333-4719
The store is open daily from 12 noon - 7 pm (Monday - Friday) and 12 noon - 6 pm (Saturday). The bookstore is closed on Sunday. Sometimes we must close down on certain rare occasions, so it is always a good idea to call ahead before making a special trip.

Helen Miller, on Selby Ave in St. Paul, 651-647-5356

Ty Moore, in MId-town Minneapolis, 612-760-1980

Kristen Olson, in NE Minneapolis (Near Roseville, St. Anthony Village, U of M), 651-206-1516