Ralph Nader for President 2008 blog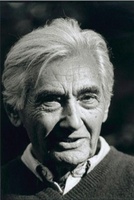 Howard Zinn now says he's voting for Nader.
The famous historian lives in Massachusetts, where Obama is ahead by 20 points.
Zinn created a stir earlier when he said he was voting for Obama.
He legitimately took some heat for supporting the corporate Obama.
But late last night, Zinn admitted in an e-mail to our campaign that he made a mistake and now says he will vote for Nader.
And Zinn urges all people of conscience to vote for the true progressive in slam dunk states.
Continue reading ...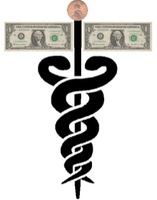 Once again, the claim that Ralph Nader is a fringe candidate is contradicted by raw numbers and a broad base of support for nonpartisan reform.
Continue reading ...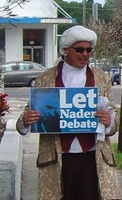 The bailout is a strong example of a majority of voters wanting one thing, but the two major parties pandering to another force, namely their corporate backers. When this happens, those voters turn to Nader/Gonzalez as the last refuge from corporate power.
Continue reading ...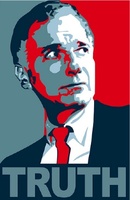 Donate $3 now to Nader/Gonzalez.
Why?
Three is the number of principled journalists who this week recognized the long term benefit behind Ralph's run for President. (That's a big number for the week before the election -- trust us.)
Before we get to the three, check out one Norman Solomon, who again this week makes the tired old argument that Obama is the least worst of the two major party candidates.
Continue reading ...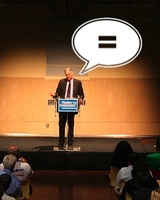 I wish to declare the principle of political equivalence as grounds for the moral authority to govern through shared benefits and sacrifices between these in Washington, D.C. who rule and the citizens who are ruled.
Continue reading ...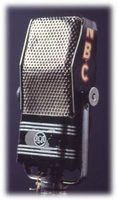 Today is a big day for Nader/Gonzalez.
Thanks to you, beginning today -- our radio ads will air in 22 markets in 12 states.
Click here to listen to the 30 second version and 60 second version of the radio ads.

Today through election day -- the ads will run six times a day on radio stations in the following areas:
Continue reading ...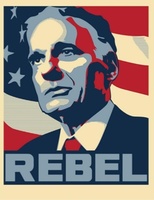 We need your videos.
And we need them now.
With one week to go, we need your help to convince undecided voters to vote for Nader/Gonzalez.
Over the last seven months, we've received countless stories and written testimonials from you -- our loyal supporters -- about why you plan to vote for Nader/Gonzalez.
Now, we need you to help us show the country the full spectrum of Nader/Gonzalez supporters -- among them Independents, Republicans, Democrats and Greens.
Continue reading ...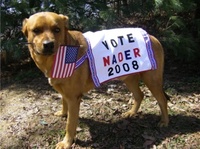 "...By the time I was through explaining to him about the erosion of the Constitution, the MSM Blackout, Wall Street Bail Out, etc, I had him thinking at the very least..."
Continue reading ...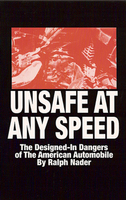 Fifty years ago, Ralph Nader was a student at Harvard Law School.
He wrote a seminal article for the Harvard Law Record titled: The American Automobile: Designed for Death? (December 11, 1958)
That led directly to the publication in 1965 of Ralph's first book -- Unsafe at Any Speed.
It was the book that launched the modern consumer movement.
Continue reading ...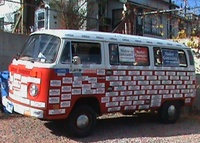 Bye Obama - I need to start making phone calls for Nader/Gonzalez.
Continue reading ...